As per the thread title, looking for a few of these.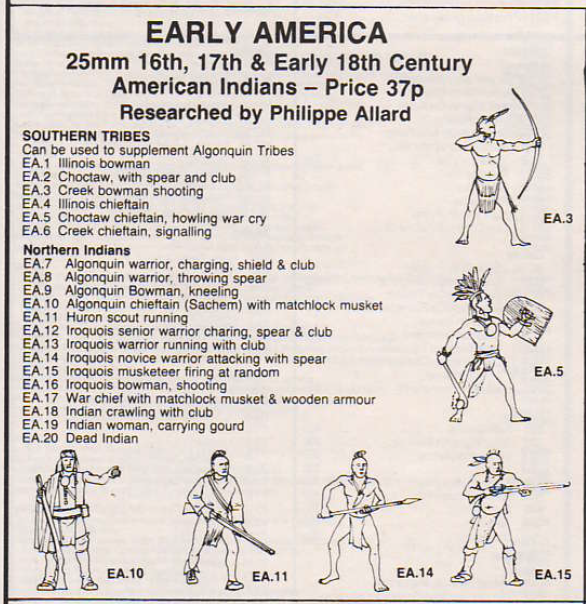 Would particularly like to get hold of a few of EA.18 and EA 20, and at least one of EA 10 and EA19.
Please PM if you've got any that you've no plans to use.
TIA.
EDITED FOR BEING DIM - These are Foundry figures. Advert appeared in WI 17. Cover of the same issue had a very nice game by the Perrys.