I have for sale from my own collection (that's provenance is that) some of my old AB Terrain Road Sections.
These were actually such good sellers I am not 100% why I stopped selling them. (time constraints probably, same with the fields)
Each one is hand-made and hand-painted, made from plastic-card and all sorts of groovy modelling stuff, the flocked edges are sealed.
The straight sections are 33cm long and 3cm wide (give or take a few mm)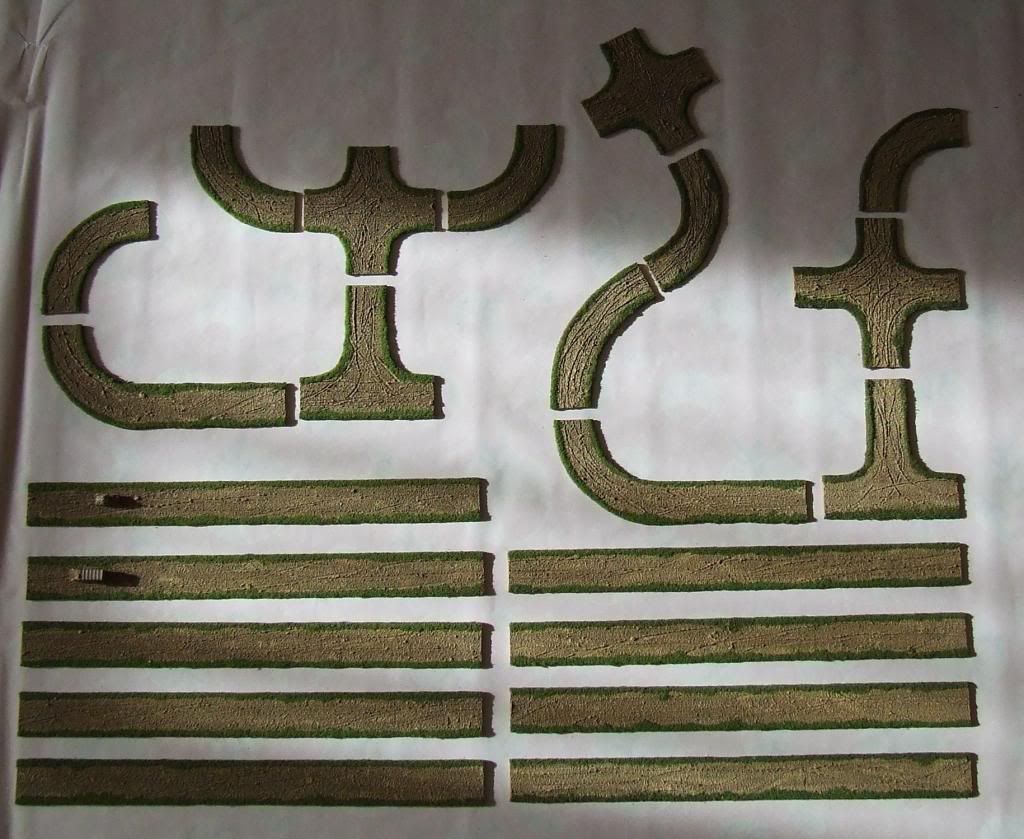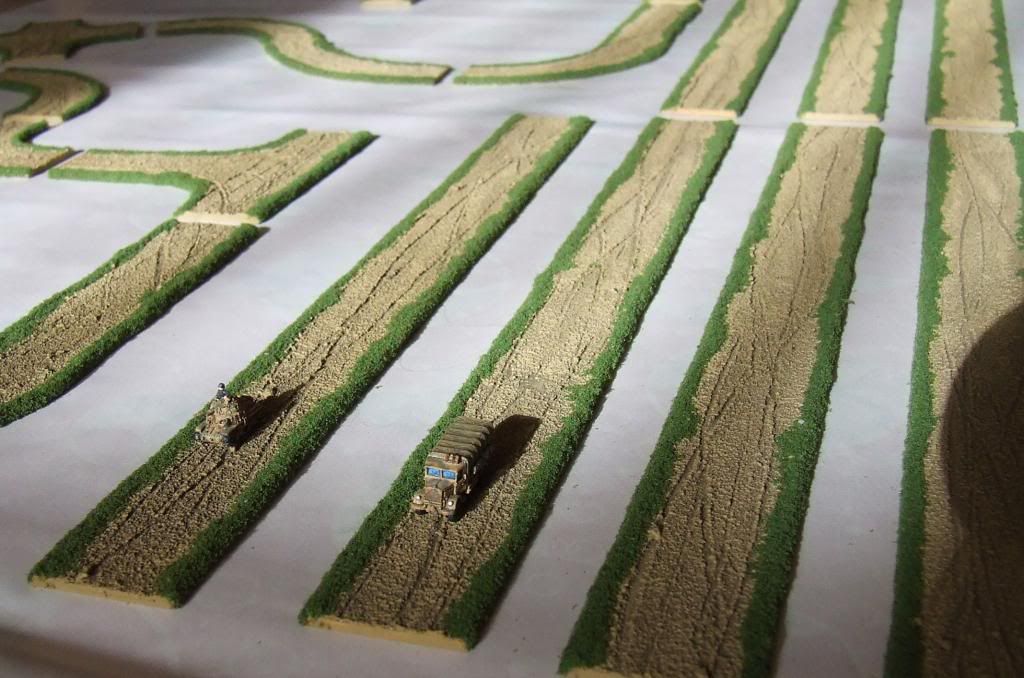 I also have some of my little wooded sections for sale too.
These were never commercially available due to the amount of effort and time that went into them.
BUT…. They too can now be yours!!!
The big one is 95mm x 198mm (roughly 4" x 4")
The smaller one is 95mm x 100mm (roughly 4" x 8")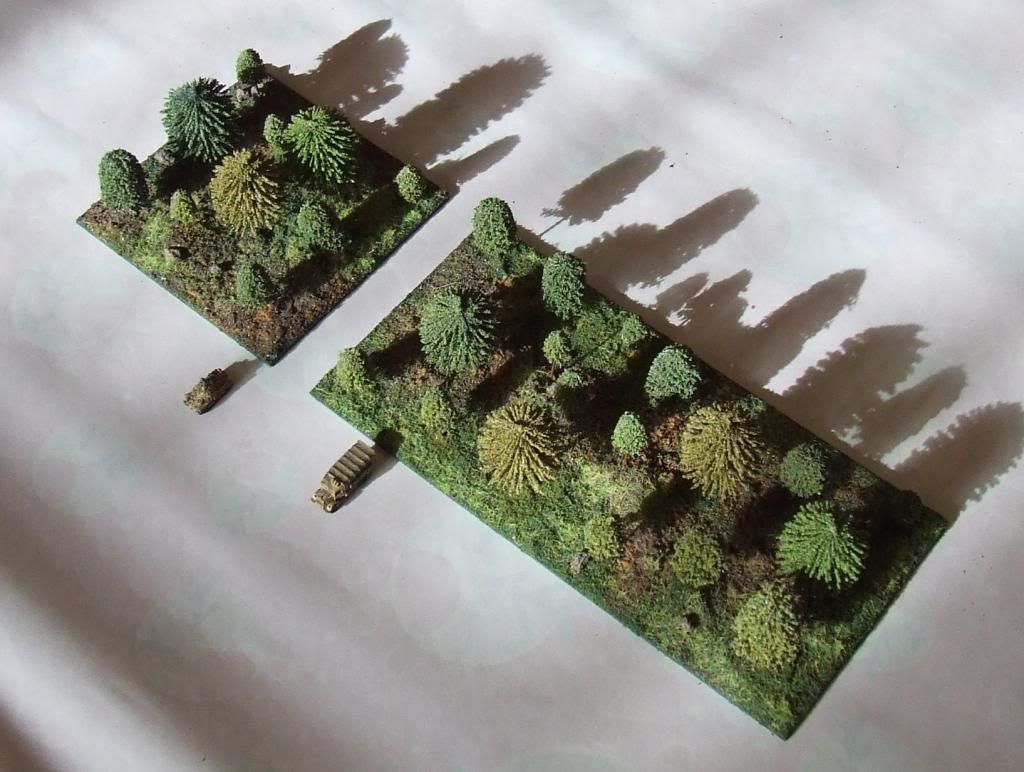 (GHQ WWII vehicles shown for comparison purposes only, they are not for sale.)
These are available on the bargain section of my website:
http://angelbarracks.co.uk/Bargains/bargains.html