Just finished assembling the first of the Polish armour I acquired at Crisis.
It's a TKS tankette by the Polish firm First to Fight.
The quality of the kit itself is comparable to PSC who distribute them, but the price is a bit higher than their own products.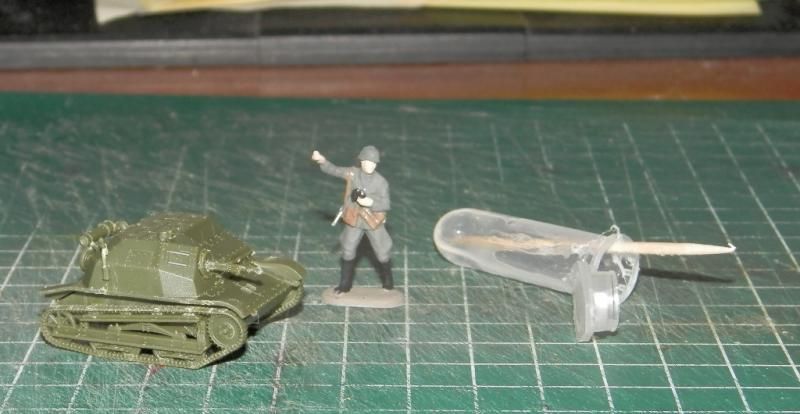 The German was the only figure I had handy to show the size of this motorized monster.
I've got seven of these, in three varieties, plus five WZ-34 armoured cars in two varieties, so enough to field a large reconnaisance force, or infantry support.
The thing on the right is an extra they threw in with each kit: a tube of glue. There also was a toothpick to apply the glue.
Sadly the glue had dried considerably, and wasn't fit for anything anymore, except dumping. One kit misses its toothpick.
It's a nice little model, essential for 1939 action.