Since we all know the Soviet AA defenses were hopelessly inadequate right up to Stalingrad.
As seen earlier in this thread I already got a few 37mm guns to remedy that, today I added an 85mm, again by Zvezda, to the collection.
Luckily for my wallet there was only one in stock, though at €4,50 it's rather nicely priced, gun with four dudes. Can be built with or without the base, just like the lighter ones.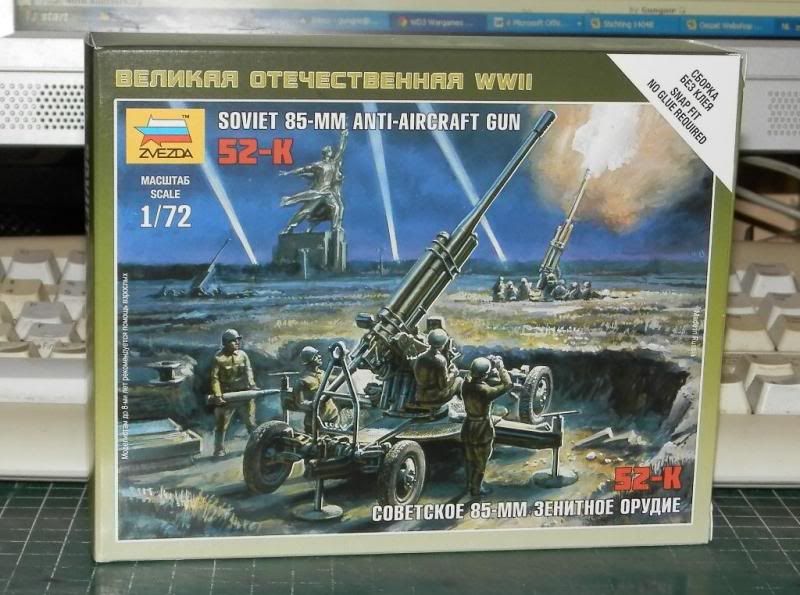 I hope I won't come across some Zis trucks with Maxim quads anytime soon, I will not be able to control myself, those would just look way too cool for my early war troops, but neither Candy nor the bank would take kindly to it.