I ought to be ashamed of myself, but it hasn't kicked in yet.
For the first time ever I bought a ready-made and painted item for any of my armies, but I found this Steryr plus 2cm Flak at today's fleamarket at only €5,00 and couldn't resist it.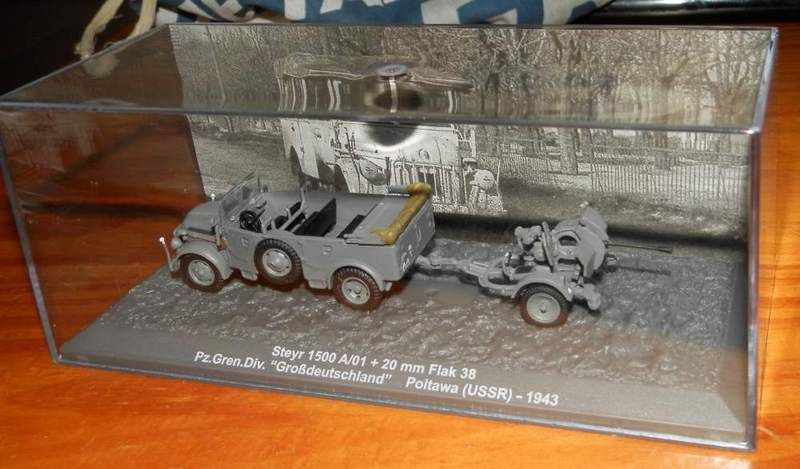 I'll probably feel better after I painted the black gun barrel in a more suitable colour..