While I was waiting for inspiration to finish some other stuff I tried my hand at a Medieval building in 1:72 scale.
This halftimbered house is the result.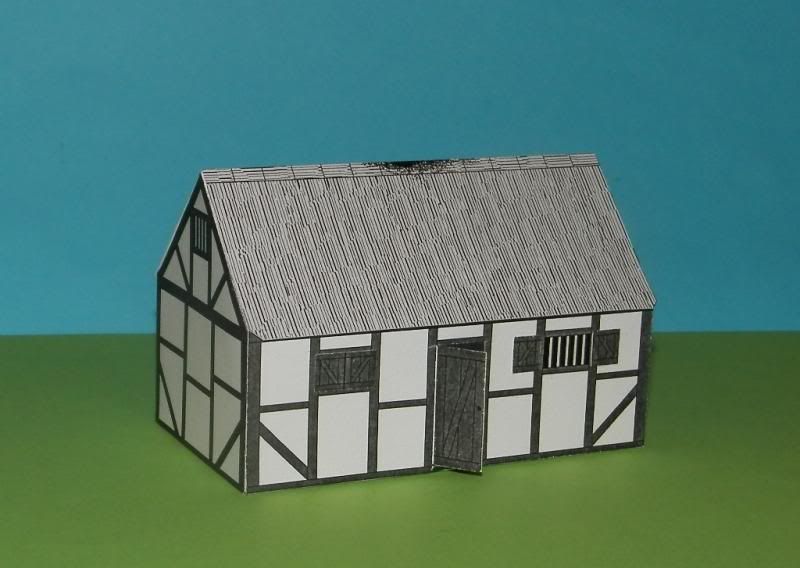 The roof has to a bit wider - that's why one does a test build, right?
Doors and shutters can be used either open or closed.