Top secret files have been stolen by a member of 'The Disgruntled Sons of the Empire'. The cad who stole them was captured but not before he had a chance to hide them somewhere in Little Wallop unfortunately he refuses to reveal where they actually are. The government have sent 'The Jolly Good Chaps' to find them before others from the Disgruntled Sons can get their hands on them...
The area to be searched for clues-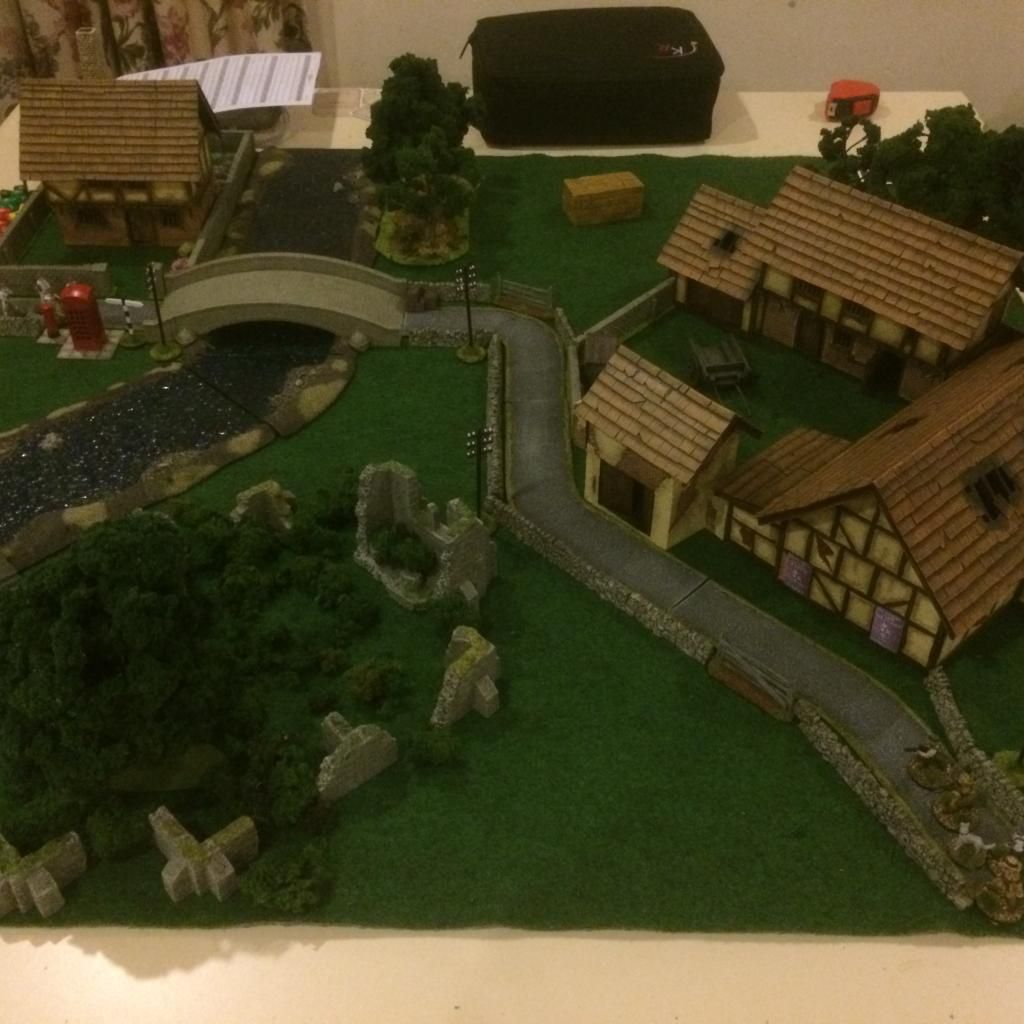 The Jolly Decent Chaps enter the area
The Disgruntled Sons of the Empire also enter the area...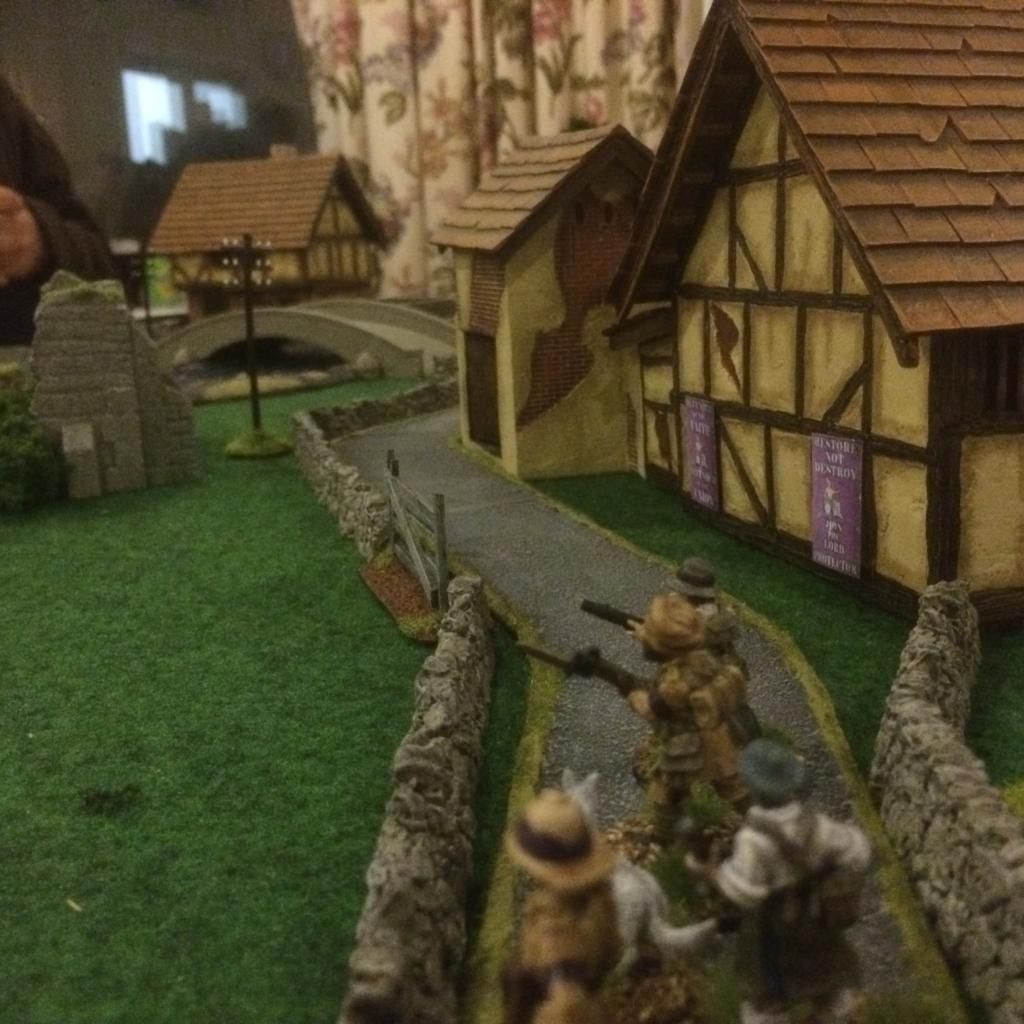 The search for clues begins in earnest by both parties and the Jolly Good Chaps show their true colours by firing on a poor, defenceless dog...
Clues are found revealing the hiding place is in the old barn so both leagues start to rush towards it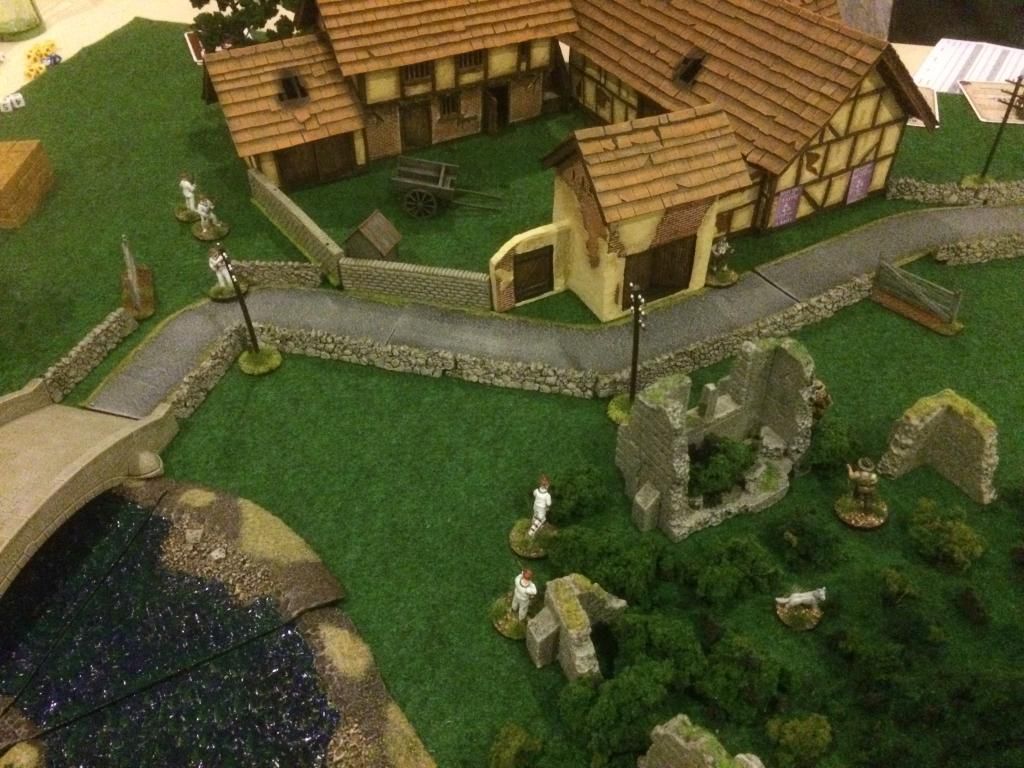 The poor, defencless(?) dog gets its revenge on one of the chaps as he tried to run by...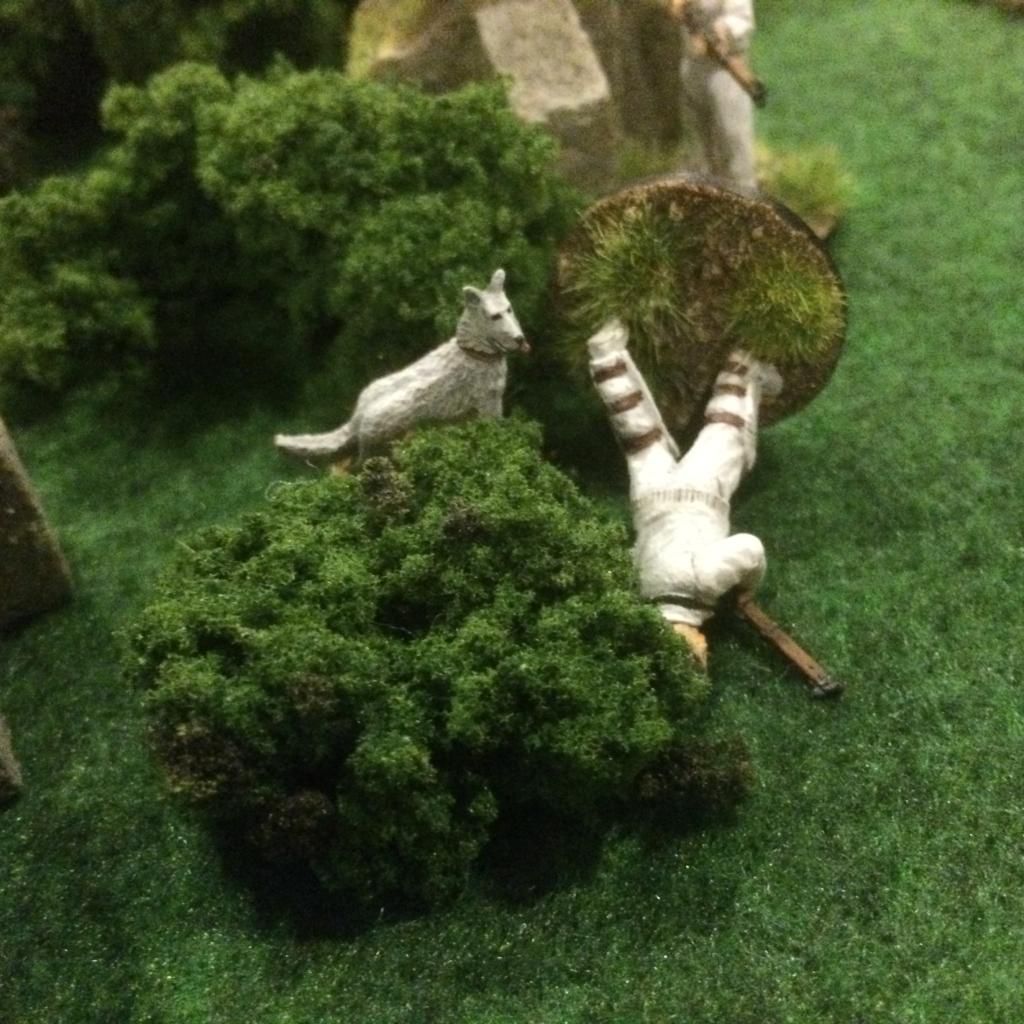 Both teams make it to the barn but The Sons find the files first after making the chaps duck for cover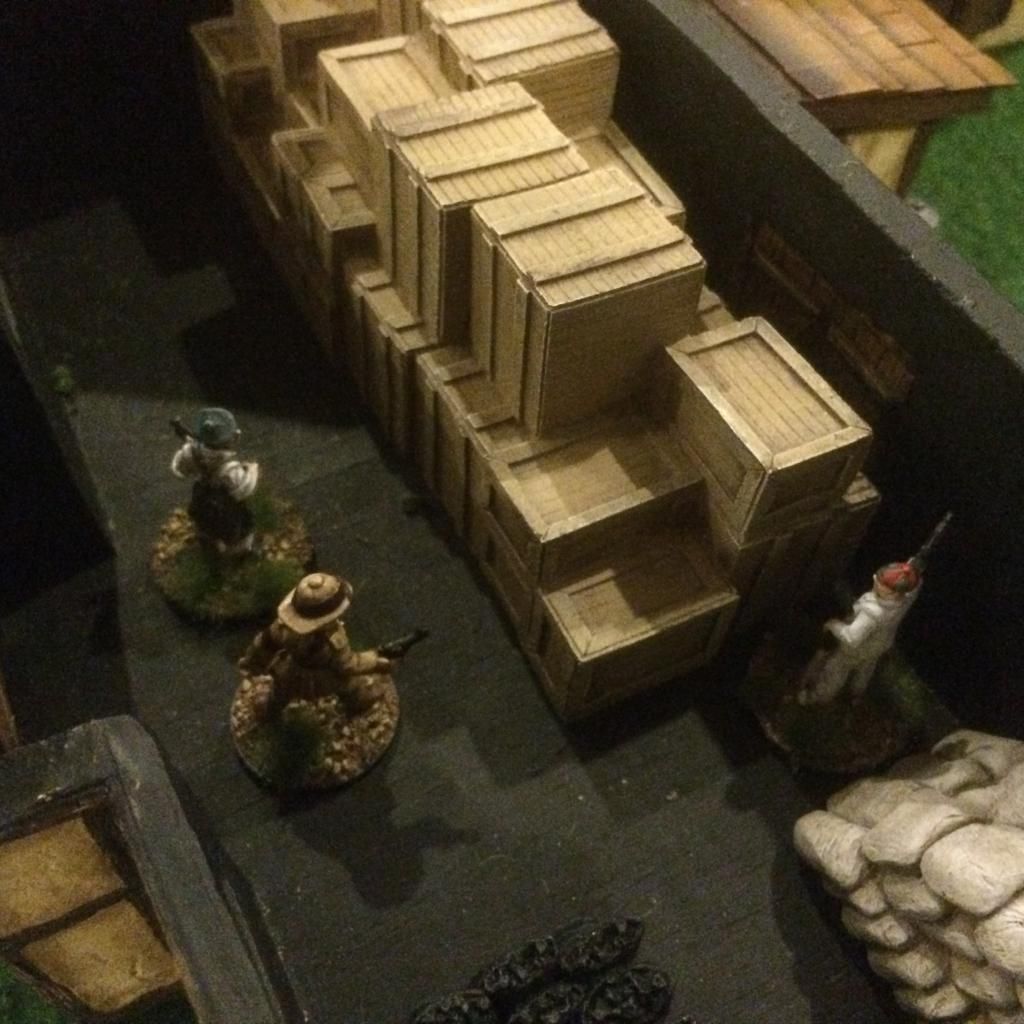 Will the files be retrieved? What will The Disgruntled Sons Of the Empire do with the information? Miss the next exciting episode at your peril!